Fishing | Trout, Yellow Tail & more
Fishing Paradise / Motebong / Katse Dame / Lesotho
Fly Fishing
A good proportion of Motebong's guests come to the resort to relax and spend their time fishing in the Katse Dam, Lesotho. This is stocked with the local Trout fish and Yellowfish, the preferred fish eaten by the Basotho local in and around Ha Lejone. Motebong has almost 150 metres of shoreline from which anglers can pursue their passion, and guests are also permitted to bring in their own craft which can be launched from the banks in the camp.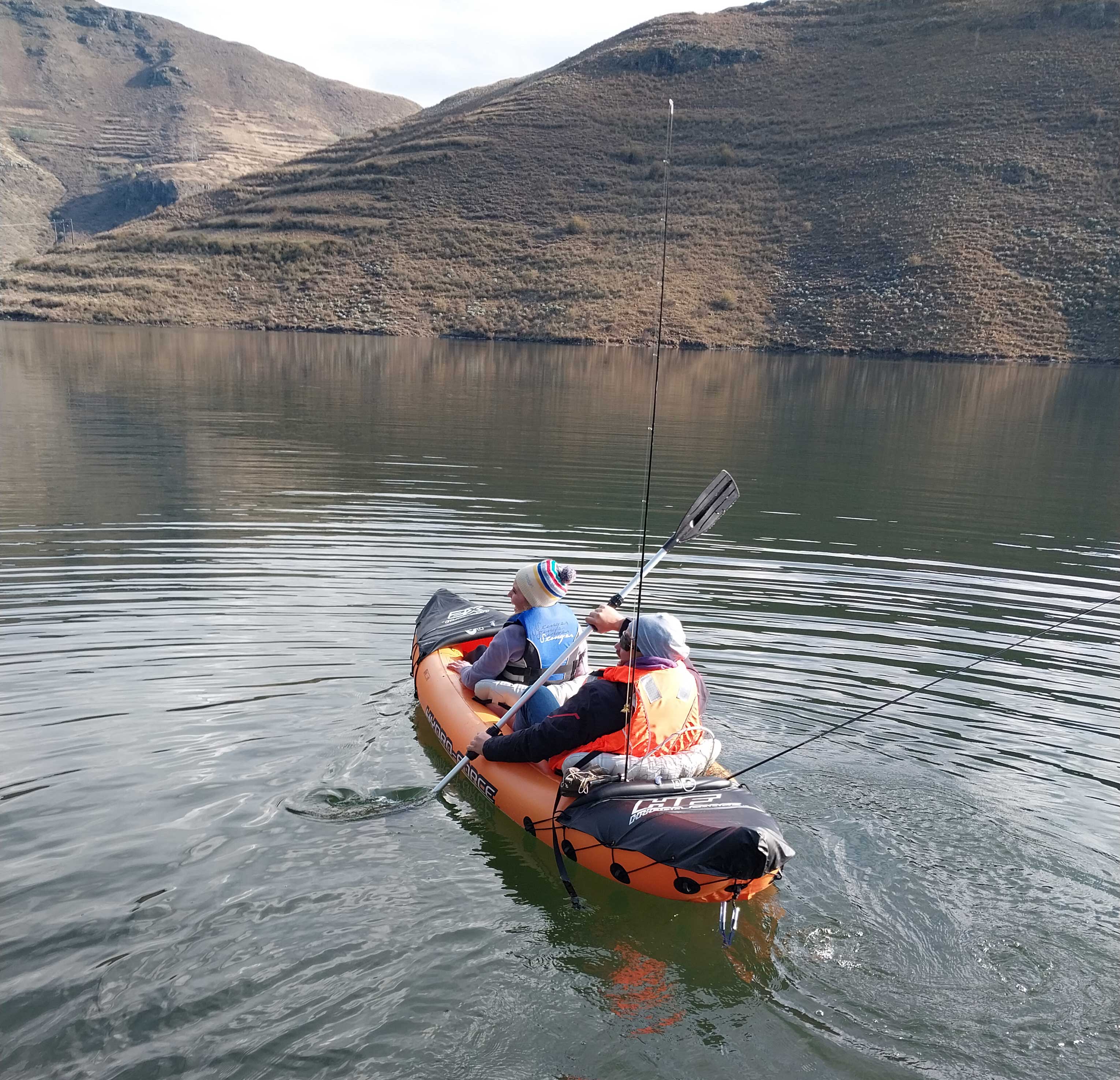 Motebong lodge offers a limited number of two and one seater fishing kayaks for rental on a first-come-first-served basis. Guests wishing to use these kayaks are advised to book in advance.
Whilst guests are permitted to do as much fishing as they like, Motebong promotes responsible fishing, which dictates that a "catch and release" prevails, with the exception of that which is to be consumed at the village. For sustainable fishing, each permit holder is expected to comply with the license condition.
Guest prohibited from approaching the fish farm cages
The surrounding river and streams offer ample angling opportunities and guest are advised to include these in their plans. The lodge can advise on spots to visit.
Of course, if guests have not been successful with their trout fishing, and would like to try some trout, they are free to approach the restaurant where they can buy trout for their consumption in their villages, or indeed in the restaurant.